Appears in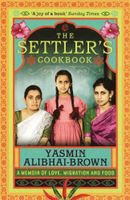 Ingredients
Leftover cold mutton
Dried herbs
Onion
Potatoes
Some boiling milk
Salt an
Method
Chop the meat and season with salt, pepper and herbs.
Into a buttered pie dish put a layer of the meat.
Sprinkle chopped onion over that and the liquid to cover.
Bake for twenty minutes.
Mash potatoes and spread over the top.
Brown in the oven (325°F, 170°C, gas mark 3).