Appears in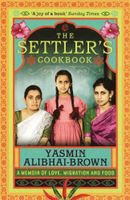 Ingredients
1 cup diced boiled, peeled potatoes
2
tsp
cumin seeds
2
Method
Heat the oil and throw in the seeds, chilli, turmeric and garlic.
Cook for a couple of minutes, then stir in the potatoes.
Stir-fry over low heat, then add the sugar, salt, coconut and citric acid.
Stuff into pita bread, adding a little yoghourt and a few slices of cucumber.