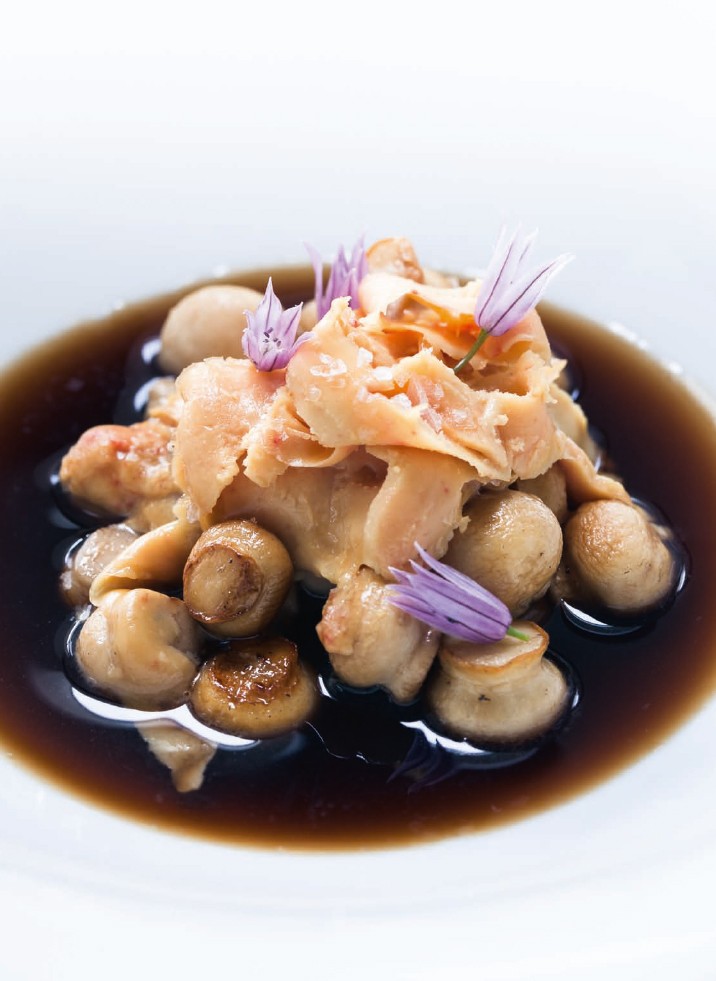 Appears in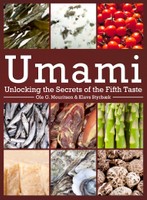 Ingredients
800 g (1¾ lb) fresh button mushrooms
1 L (4¼ c) chicken bouillon
1 sprig fresh thyme
1 bay leaf
1 lovage leaf
200 g (7 oz) small button mushrooms
100 g (3½ oz) fresh foie gras, frozen
1 Tbsp duck fat
flaky sea salt and freshly ground black pepper
Method
Preheat the oven to 80°C (175°F). Place the first lot of mushrooms in a roasting dish with the chicken bouillon, thyme, bay leaf, and lovage.
Cover with aluminum foil and bake for 10–12 hours.
Remove from the oven, strain off the liquid, place it in a pot, and reduce it over high heat to an aromatic, intensely tasty essence. Discard these mushrooms.
Sauté the second lot of mushrooms in the duck fat in a skillet over medium heat. Season with sea salt and black pepper.
To serve: Place the mushrooms in deep bowls, pour the mushroom essence over them, and top with shavings of the frozen foie gras. Serve immediately.