Appears in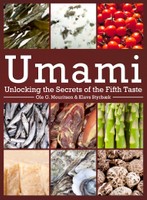 Ingredients
10 cloves garlic
4–5 dL (about 2 c) milk
200 g (7 oz) salted anchovy fillets
100 g (3½ oz) butter
2 dL (⅞ c) extra-virgin olive oil
2–3 Tbsp bread crumbs, preferably panko
freshly ground white pepper
Method
Peel the garlic. Blanch the cloves for 1 minute in a little milk and water. Rinse under running water. Repeat this process two more times.
Bring 1½ dL (⅔ cup) milk (with no water) to a boil in a saucepan, and blanch the garlic one last time. Set aside the milk.
Soak the anchovy fillets for 10 minutes in cold water.
Mix together in a blender the garlic, anchovies, and butter while adding the olive oil in a steady stream.
Mix in the bread crumbs and season with the freshly ground white pepper.
Add sufficient warm milk from blanching the garlic to obtain the desired consistency.
Serve as a dip for raw vegetables or use as a sauce for fish or poultry.