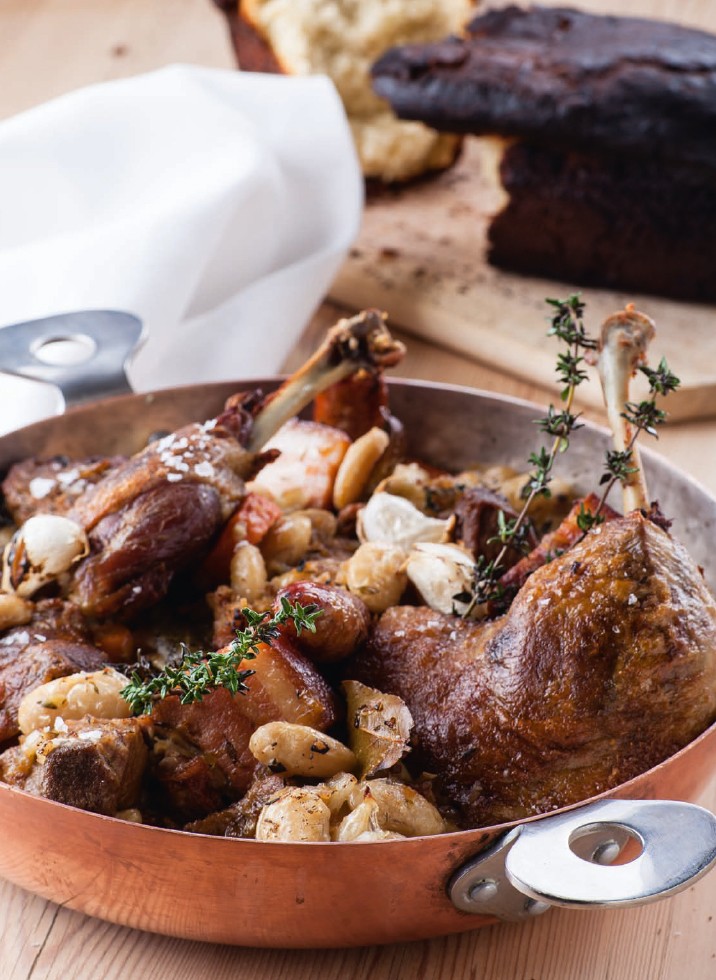 Appears in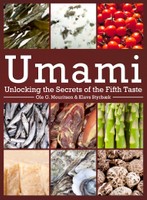 Ingredients
300 g (10 ½ oz) dried white beans
250 g (9 oz) carrots
4 onions
8 cloves garlic
500 g (17½ oz) ripe tomatoes
200 g (7 oz) pork crackling
olive oil
fresh thyme leaves
4–6 confit duck legs (can be purchased ready-made)
500 g (17½ oz) coarse sausages, preferably small ones with a lot of meat
600 g (21 oz) free-range pork shoulder
300 g (10½ oz) smoked bacon, pieces
halved bay leaves
whole cloves
salt and freshly ground black pepper
1½ L (6⅓ c) soup stock or water
Method
Soak the beans for about 12 hours, changing the water once. Drain the beans.
Peel the carrots and cut into pieces. Chop the onions and mince the garlic finely.
Blanch the tomatoes in boiling water for 1 minute, then remove their skin and chop them.
Chop the crackling into small pieces and sauté it in olive oil in a skillet over medium-low heat with half of the onions and garlic, without letting it brown.
Add the drained beans and a little thyme and allow it all to simmer uncovered for about 2 hours.
In another skillet, sauté briefly the duck legs in their own fat together with the sausage, which can be cut into large pieces. Remove from the pan.
Cut the pork shoulder into chunks and sauté in the same pan together with the bacon pieces.
Add the remaining onions and garlic, carrots, tomatoes, thyme, bay leaves, a few cloves, salt and pepper, and soup or water.
Allow to simmer for about 2 hours.
Preheat the oven to 160°C (320°F). Cut the bacon into smaller pieces and distribute all of the meat pieces and other ingredients evenly in a clay baker and cover with the soup stock or water.
Bake, adding a little more liquid if necessary during baking, until it has a little bit of a crust and the beans have absorbed all the liquid.
Serve directly from the oven, accompanied by slices of coarse country bread.