Appears in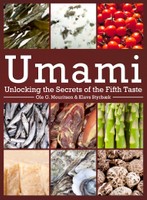 Ingredients
½ kg (17½ oz) white asparagus
2 Tbsp olive oil
2 shallots
250 g (1 c) risotto rice
1 L (4¼ c) chicken bouillon
50 g (3½ Tbsp) butter
75–100 g (⅓–⅖ c) finely grated Parmigiano-Reggiano
salt and freshly ground white pepper
Method
Peel the white asparagus and cut the spears into small pieces. Cook them in ½ L (2⅛ c) lightly salted boiling water for about 2 minutes and then remove from the pot. Reserve the water for the risotto.
Heat the olive oil in a heavy pot over low heat. Chop the shallots finely and cook them in the oil until they are translucent. Add the rice and allow it to cook with the shallots for a few minutes.
Gradually add the chicken bouillon, a little at a time, and stir carefully until the rice has absorbed the liquid. Alternate between adding the bouillon and the asparagus water until the rice is cooked but has just a little crunch in the middle of each grain.
Mix in the asparagus pieces, possibly with a little more bouillon. Remove the pot from the stove and stir in the butter, a little at a time, and the Parmesan cheese. Season to taste with salt and pepper.
Cover the pot and allow the risotto to stand for a few minutes before serving.