Preparation info
Makes

40

appetizer-size puffs
Appears in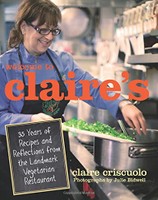 Ingredients
1 cup water
½ cup salted butter (1 stick), cut into 6 slices
⅓ cup finely chopped yellow onion, about ½ medium onion
Sea salt and pepper
1 cup unbleached all-purpose flour
½ cup shredded Gruyere cheese, about 2 ounces
4 large or 3 extra-large eggs
Method
Center two oven racks. Preheat the oven to 400°F. Line two cookie sheets with parchment paper or spray them with nonstick cooking spray.
Measure the water, butter, and onion in a heavy pot. Sprinkle lightly with sea salt and pepper. Bring to a boil over high heat, stirring occasionally until the butter melts.
Add the flour all at once. With a wooden spoon, immediately stir the mixture and beat it for about 2 minutes until it is smooth and thick and it pulls away from the sides of the pan. Stir in the cheese until it melts into the mixture.
Remove the pot from the stove and continue beating for about a minute to cool down the mixture slightly.
Add 1 egg and beat vigorously for about 1 minute, or until the mixture is smooth. Add the remaining eggs, one at a time, beating for 1 minute after each addition, until the mixture is smooth.
Drop the mixture by rounded teaspoons onto the prepared cookie sheets, leaving about an inch between each. Bake the cookie sheets on separate racks in the preheated oven for 20 minutes, then rotate the sheets from top to bottom rack and continue baking for about another 5 minutes, or until the puffs are a medium golden brown.