Appears in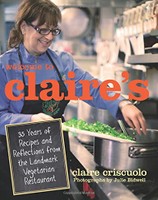 Ingredients
1 2-inch slice Italian or French bread
1 14-ounce package soy ground beef
1½ teaspoons annatto oil (see note)
1 small yellow onion, finely chopped
2 cloves garlic, coarsely chopped
1 medium cubanelle or poblano pepper, seeded and finely chopped
1 strip meatless bacon, finely chopped
1 medium tomato, finely chopped, including juices
3 tablespoons finely chopped cilantro
8 pimento-stuffed Spanish olives, halved
½ teaspoon dried oregano
Sea salt and pepper, to taste
1 egg or the equivalent substitute for a vegan dish
4 medium chayote squash, halved and pitted
1 cup hot water
Method
Place the bread in a bowl. Cover the bread with hot water. Let stand for a minute or two to soften. Turn into a colander. Squeeze out as much water as you can, pressing down with your hand. Turn the bread into a bowl (you should have about ¼ cup). Add the soy ground beef. Heat a large skillet over medium-high heat. Add the annatto oil, rotating the skillet to coat it. Add the onion, garlic, chopped pepper, meatless bacon, tomato, cilantro, olives, oregano, and a little sea salt and pepper. Cook, stirring occasionally, for about 3 minutes, until the vegetables have softened a little.
Preheat the oven to 425°F.
Turn the cooked vegetables into the bowl with the soy ground beef, using a rubber spatula to scrape the skillet of any juices. Add the egg. Mix well, using a spoon to break up the beef and to combine the ingredients. Once the mixture cools sufficiently, use your hand to mix the stuffing, squeezing the mixture together to combine evenly. Taste for seasonings. Spray a rectangular baking dish with canola oil cooking spray or brush the inside with canola oil. Sprinkle the chayote squash lightly with sea salt. Divide the stuffing evenly among the 8 halves, slightly less than a half cup of stuffing per half, mounding it as you fill the cavity and the top of each half. Arrange the stuffed halves in the prepared baking dish. Pour 1 cup of hot water around (not over) the chayote halves. Spray a sheet of aluminum foil with canola spray, then, with the sprayed side down, cover the dish with foil, tenting to avoid flattening the stuffing. Bake in the preheated oven for 1 hour until the squash is tender when tested with a fork.