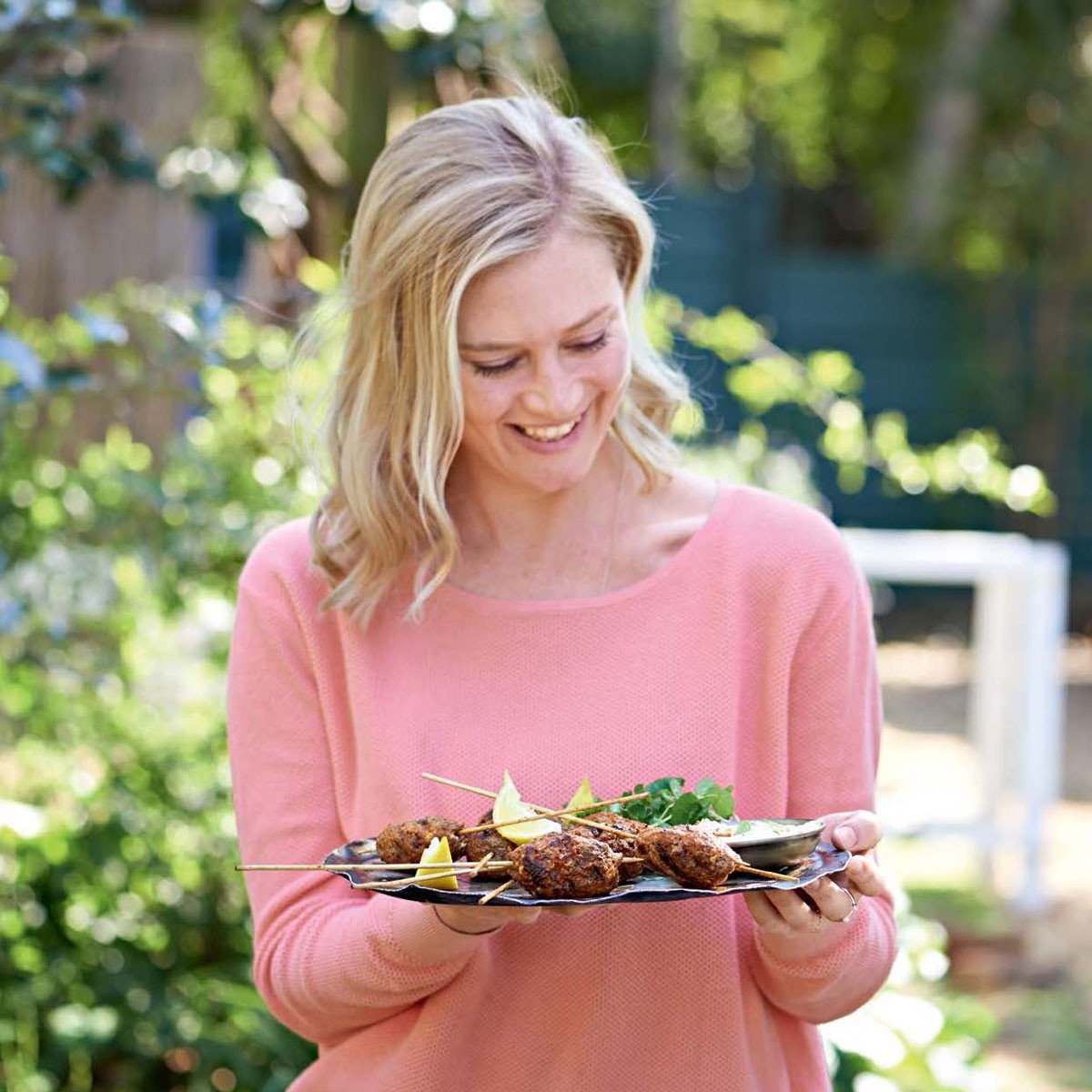 Appears in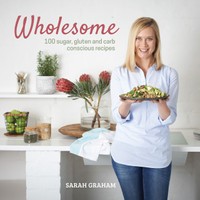 Preparation time 35 minutes
Cooking time 10–12 minutes
Ingredients
Lamb koftas
400 g lamb mince
100 g feta cheese, crumbled
1 Tbsp chopped fresh mint
1 tsp lemon zest
2 tsp lemon juice
½ tsp ground cumin
salt and freshly ground black pepper, to taste
Basting
2 tsp harissa paste
1 clove garlic, minced
¼ cup olive oil
Hummus
1 × 400 g can chickpeas, drained
2 tsp tahini
1 clove garlic, minced
½ tsp smoked paprika or ground cumin
1–2 Tbsp lemon juice
1 tsp rice malt syrup (or honey)
salt and freshly ground black pepper, to taste
chopped fresh coriander and lightly toasted pumpkin, sunflower and sesame seeds, for garnishing
Method
What to do
Place all the kofta ingredients in a mixing bowl and mix until well combined. Divide into eight portions and roll into sausage shapes. Thread each portion onto a bamboo skewer.
Mix the basting ingredients together and brush each of the koftas until well coated, reserving a little basting sauce to brush the koftas as they cook.
Refrigerate until it's time to cook, then remove from the fridge and allow 20 minutes to come to room temperature. Cook in a griddle pan over medium-high heat for 10–12 minutes, turning and basting from time to time, or until cooked through and just starting to char on the outside.
To make the hummus, blitz all the ingredients together (except the garnish) using a food processor or stick blender, adjust to taste and refrigerate until needed. Serve in a pretty bowl topped with a sprinkling of fresh coriander and toasted seeds.
Once the koftas have cooked, serve immediately with the hummus for dipping and a simple Greek-style salad on the side.
© 2017 All rights reserved. Published by Struik.