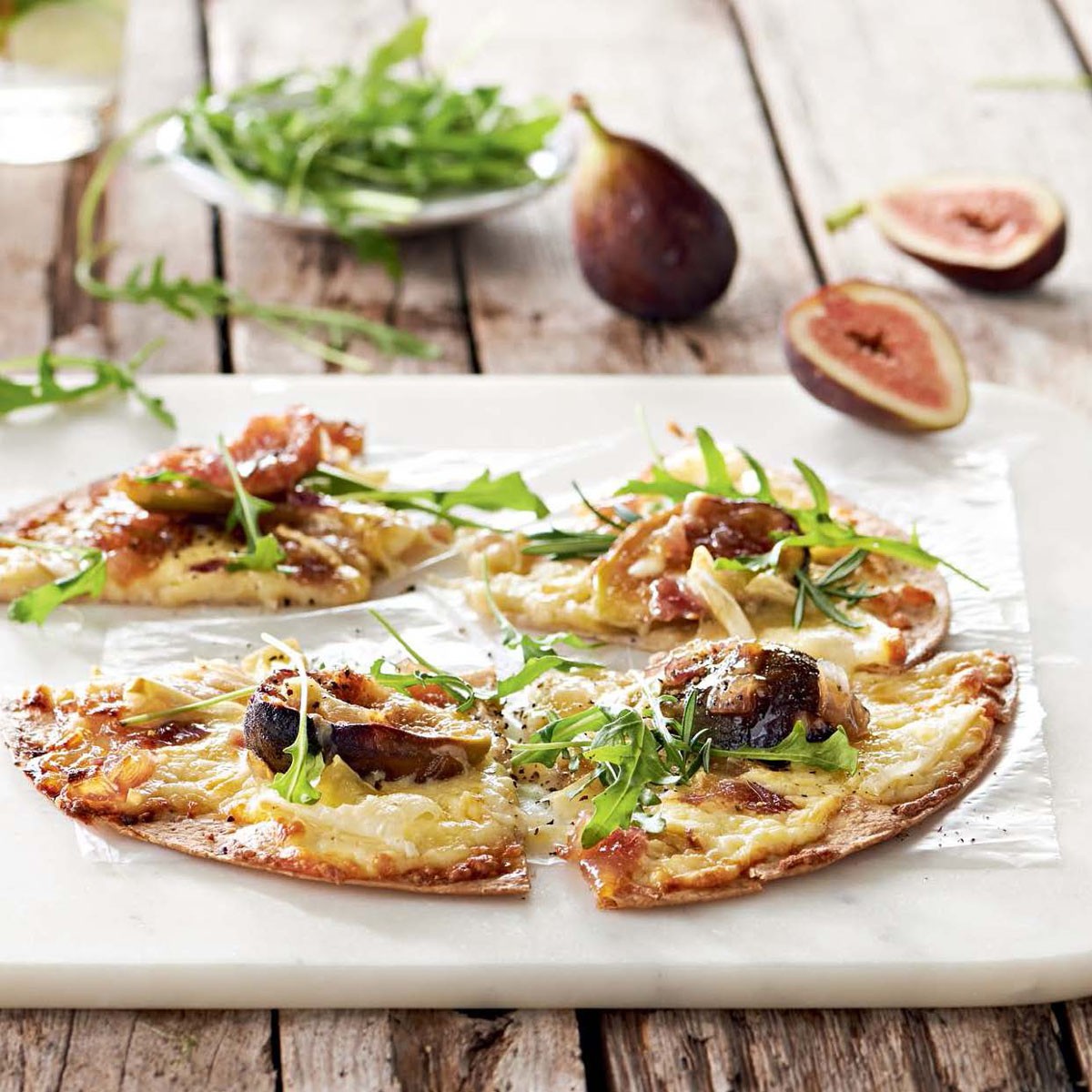 Appears in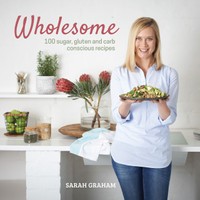 Preparation time 35 minutes
Cooking time 10 minutes
Ingredients
What you'll Need
1 Tbsp butter
1 Tbsp olive oil
1 medium-sized red onion, chopped
2 Tbsp rice malt syrup (or honey or coconut sugar)
1 sprig fresh rosemary, picked (or ½ tsp dried)
6 fresh figs, halved
4 wholewheat tortillas (or make your own pizza bases, see note)
200 g mozzarella cheese, grated
200 g Brie cheese, thinly sliced fresh rocket, for garnishing
Method
What to do
Add the butter and olive oil to a medium-sized saucepan over medium heat. When the butter starts to foam, add the onion and cook for 10 minutes, or until softened and starting to caramelise. Add the rice malt syrup, rosemary and four of the figs and simmer gently for a further 10 minutes, or until golden and sticky.
Preheat the oven to 200 °C and prepare your 'pizza' bases. Divide the grated mozzarella between the tortillas, spoon over some of the fig and onion jam and then top with slivers of Brie and the two remaining figs, thinly sliced.
Place the tortillas onto nonstick baking trays and bake for 8–10 minutes, or until the Brie is golden and bubbling. Remove from the oven, top with fresh rocket and serve immediately.
,