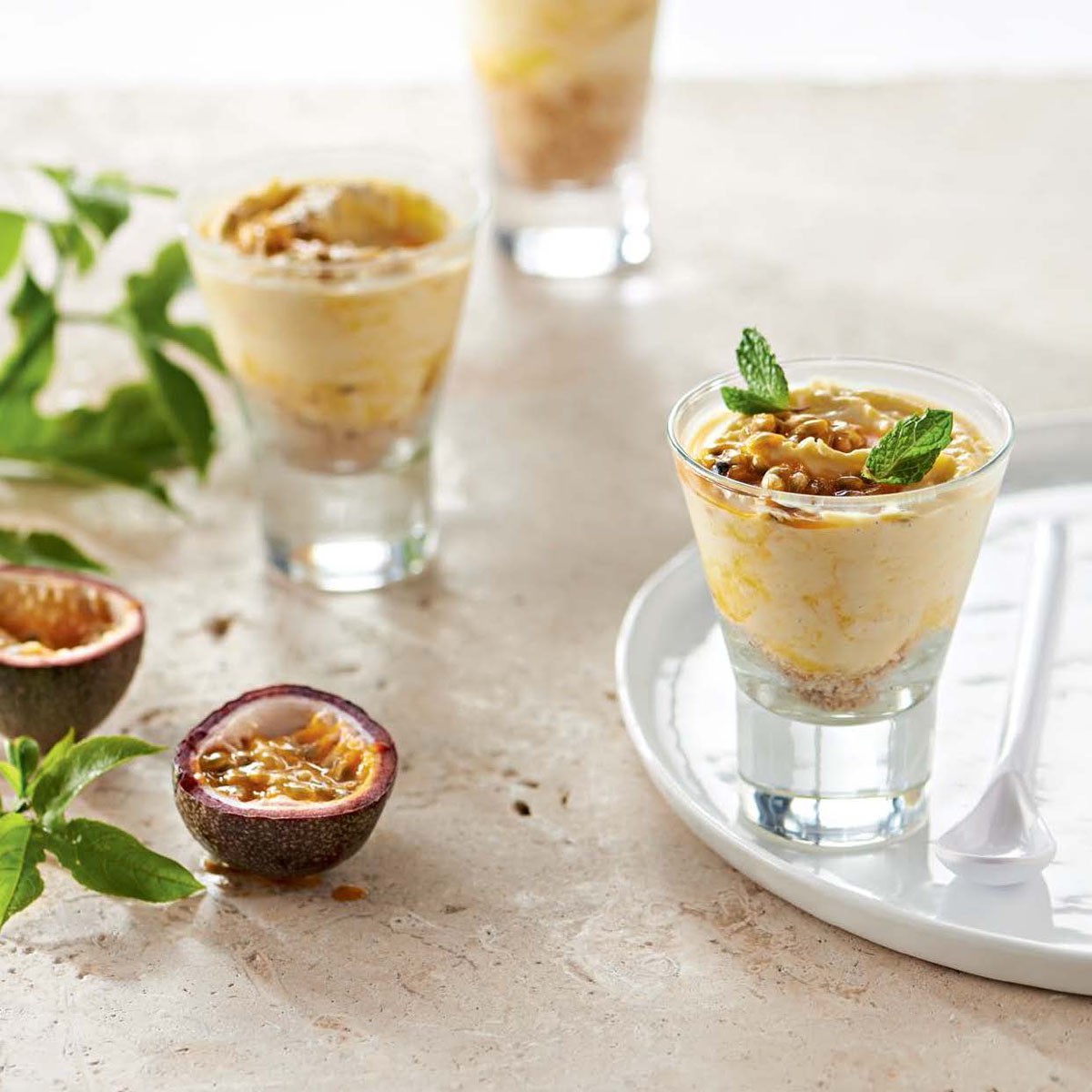 Appears in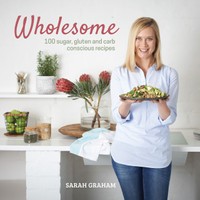 Preparation time 10 minutes
Setting time at least 1 hour
Ingredients
What you'll Need Biscuit base
¼ cup ground almonds
¼ cup desiccated coconut
2 Tbsp butter
1 tsp ground ginger
1–2 tsp coconut sugar (or a pinch of stevia powder)
Filling
1 cup full-fat cream cheese or mascarpone, at room temperature (or 1 cup coconut cream)
1 Tbsp lemon juice
1 tsp vanilla paste
1–2 Tbsp honey (or rice malt syrup or a few drops of stevia liquid), or more to taste
¼ cup passion fruit pulp, plus extra for garnishing
½ cup puréed fresh mango
fresh baby mint leaves, for garnishing (optional)
Method
What to do
Add all of the biscuit base ingredients to a nonstick pan over medium heat. Allow the butter to melt and then continue cooking, stirring from time to time, until the almonds and coconut are golden and toasted. Remove from the heat and divide between four pretty glasses.
To make the filling, whisk together the cream cheese, lemon juice, vanilla and honey until light and fluffy. Add the passion fruit and mango and mix just a few times so that it is incorporated in 'swirls'. Divide between the serving glasses and refrigerate for at least 1 hour, or until serving.
Just before serving, add a drizzle of passion fruit pulp to each dessert and a little fresh mint if you like.
© 2017 All rights reserved. Published by Struik.