Appears in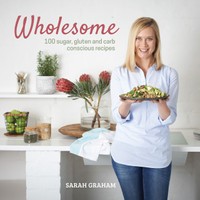 Preparation time 20 minutes
Ingredients
What you'll Need
2 small red cabbages, thinly shredded (discard outer layer of leaves)
1 heaped Tbsp sea salt
1 Tbsp caraway or fennel seeds
Method
What to do
Sterilise a large glass jar with a screw-top metal lid (either by submerging in just-boiled water or placing in a 200 °C oven for 10 minutes), and wash your hands well.
Add the cabbage, salt and spice to a mixing bowl, mix well and 'massage' with your hands or using a pestle for up to 10 minutes, or until the cabbage is quite limp and watery.
Transfer the wilted cabbage and any juices to the jar, packing it in tightly. A good idea is to place one of the outer leaves of the cabbage over the top to help keep the shredded cabbage submerged in the pickling juices. It's important that the cabbage stays submerged as any contact with air can ruin the fermentation process. To aid this, I suggest using a jam jar or a small zip-seal bag filled with small stones to weigh it down.
Place the jar on a shelf in the pantry or in a dark cupboard with the lid ajar so that the mixture can 'breathe', and press down on the weight every day or so to help the cabbage release more pickling liquid. If, after a day or so, you find that there is not enough liquid available to cover the cabbage, dissolve 1 tsp salt in 1 cup lukewarm water and add that to the jar.
After three to eight days, or when it tastes delicious and 'pickled', the sauerkraut should be ready to store in the fridge, where it will last for up to two months.
,