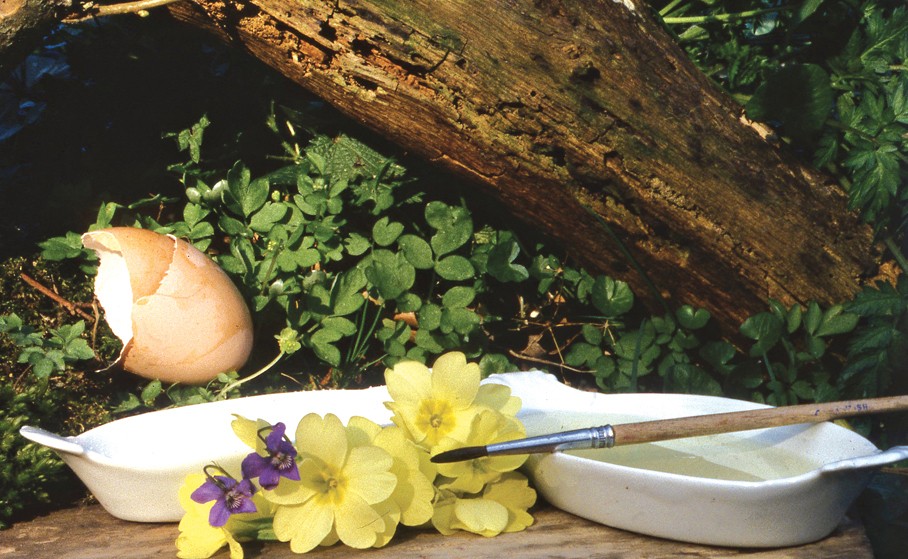 Beat up an egg white with a little rose-water then cover the flowers with the mixture, using a soft brush. Dip them in caster sugar and leave overnight to dry off. Although these crystallized flowers are straightforward to make I think it is a shame to pick them unless you find them in abundance.
'Flowers candied as they grow' – a traditional recipe. 'Make gum-water as strong as for Inke, but make it with Rose-water; then wet any growing flower therewith, about ten of the clock in a hot Summers day, and when the Sun shineth bright, bending the flowers so as you may dip it all over therein, and then shake the flower well; or else you may wet the flower with a soft callaver pensil, then strew the fine searced powder of double refined sugar upon it: Do this with a little box of Searce, whose bottom consisteth of an open lawn, and having also a cover on the top, holding a paper under each flower, to receive the sugar that falleth by: and in three hours it will candy, or harden upon it; and so you may bid your friends after dinner to a growing banquet; or else you may cut off these flowers so prepared, and dry them for two or three days in the sun, or by a fire, or in a stove; and so they will last six or eight weeks, happily longer, if they be kept in a place where the gum may not relent. You may also do this in Balme, Sage, or Borrage, as they grow.'
The Garden of Eden by Sir Hugh Plat, 1659. (I presume that gum-water is made with white of egg.)
© 1986 All rights reserved. Published by Macmillan.