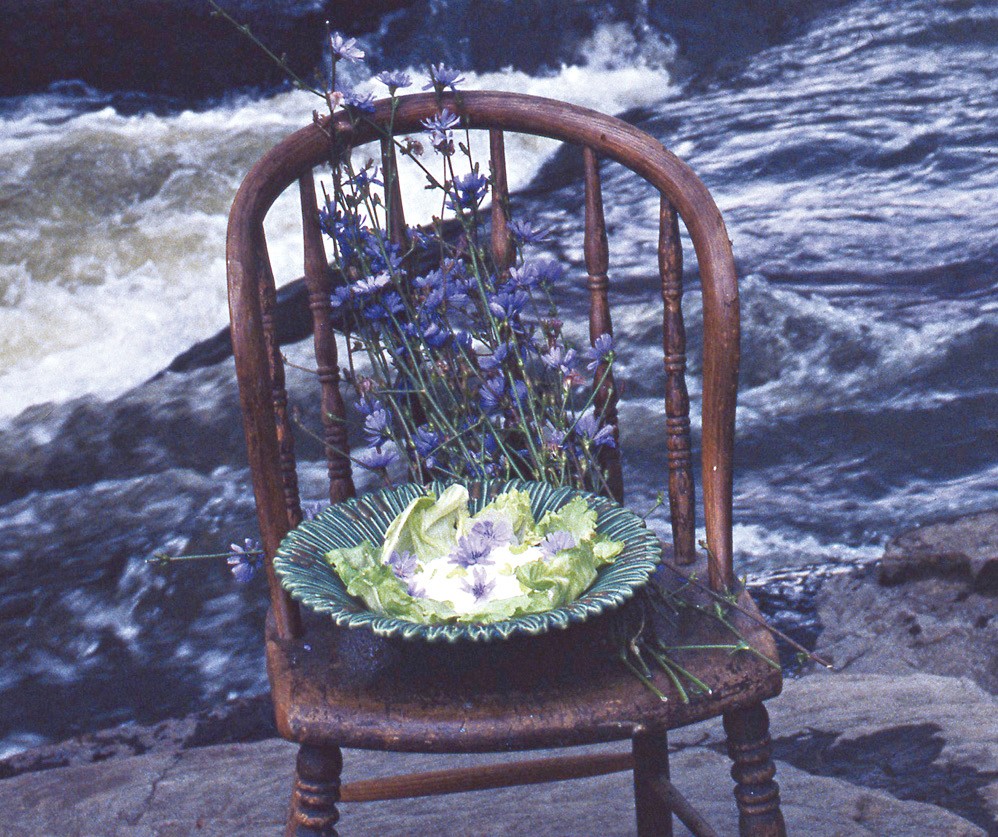 Ingredients
6 large, crisp lettuce leaves
1 celery stalk, thinly sliced
2 cups (475 g) cottage cheese
6–8 chicory flowers
Line a large salad bowl with the lettuce leaves. Stir the celery into the cottage cheese and pile the mixture into the centre of the bowl. Finally, decorate with the chicory blossoms.
The slightly bitter flavour of the flowers makes them an ideal accompaniment to cottage cheese. Serve this salad only at lunchtime as the flowers fade and die later.
© 1986 All rights reserved. Published by Macmillan.