Appears in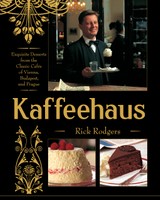 Couverture chocolate has a high cocoa-butter content that is perfect for candy coatings but is not necessary for cake batters.
The main difference between European and American chocolates is the length of conching, a grinding procedure that activates the many enzymes in the chocolate liquor. (The original rollers had grooves like conch shells.) The longer the conching, the smoother the chocolate, and most European brands are conched for the maximum period. Many fine American chocolates are on the market, but my philosophy is, when baking European desserts, use European chocolate. When I am baking American desserts like devil's-food cake or brownies, however, I use American chocolates.
© 2002 All rights reserved. Published by Echo Point.