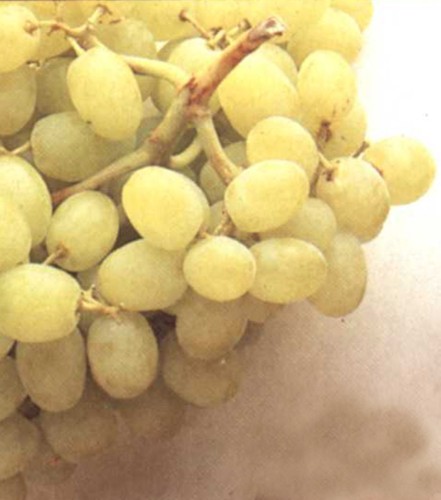 Available all year round, grapes can be black (purple), green (white) or red. There are many varieties, of which the tiny seedless grapes are said to be the finest. When buying, choose plump fresh grapes which are firmly attached to their stems. Grapes are used in fruit salads, desserts and pies. They are available dried, in the form of currants, raisins and sultanas/golden raisins.
Low-fat. High in biotin and vitamin C.
© 1986 Colin Spencer. All rights reserved.