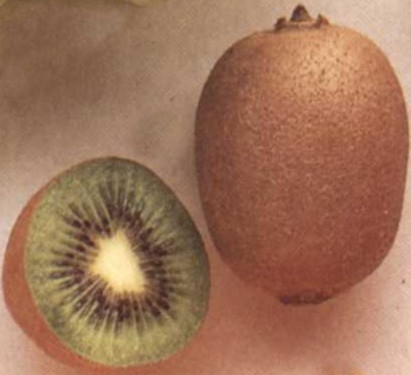 Kiwi fruit are available from midsummer to late winter. They can be eaten on their own, sliced and added to salads, desserts, cakes and jams, or used as an attractive garnish for sweet or savoury salads. When buying, look for undamaged fruit which yield evenly to gentle pressure. The hairy skin must be removed before eating.
Low-fat. High in fibre, vitamins B1 and C
© 1986 Colin Spencer. All rights reserved.