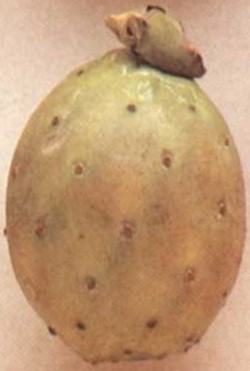 The prickly pear is available from midsummer to midwinter. It can be eaten stewed or raw and is often used in preserves. The fruit has a thorny skin which must be removed before eating.
Low-fat. High in fibre, calcium, iron and vitamin C.
© 1986 Colin Spencer. All rights reserved.