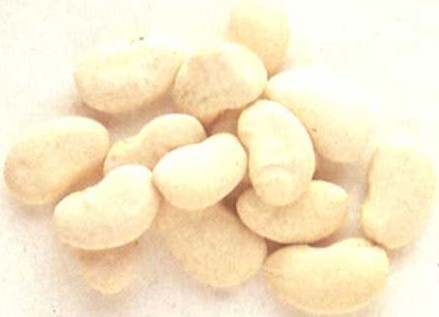 These large creamy-white or pale green beans are available in two sizes, one slightly larger than the other. They have a soft, floury texture and a smooth flavour. Available fresh, dried, canned and frozen they are delicious in salads, pâtés and soups.
Low-fat. High in fibre, magnesium, phosphorus, iron, copper, zinc, niacin and vitamin B1.
© 1986 Colin Spencer. All rights reserved.