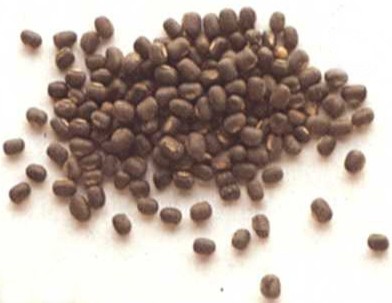 Available whole, split and skinless, urd beans, when whole, look like mung beans. Like other legumes, they can be used whole as a side vegetable, or puréed and used in soups, or made into jams.
Low-fat. High in fibre, calcium, magnesium, iron, folic acid and vitamin B1.
© 1986 Colin Spencer. All rights reserved.