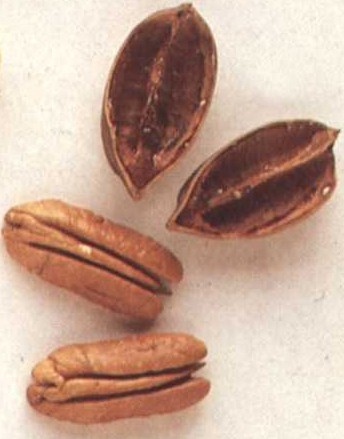 Similar in flavour and appearance to walnuts, but oilier. Their shells are a smooth, shiny red and much easier to crack. Pecan nuts are popular in the US, where they are used to make the famous pecan pie. They are also used in stuffings, nutbreads, ice creams and savoury vegetable dishes. They are available whole and shelled.
High in fibre, protein, calcium, iron, niacin, vitamins B1 and E.
© 1986 Colin Spencer. All rights reserved.