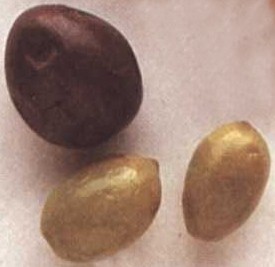 The fruits of a Mediterranean tree, these are only ever sold pickled, the fresh ones being used mainly for the production of olive oil. They can be green or black and are sold whole, stoned or stuffed with red pepper or almonds. Olives are used mainly as finger foods, but can also be used in pizzas, salads and cooked savoury dishes.
High in fibre, iron and copper.
© 1986 Colin Spencer. All rights reserved.