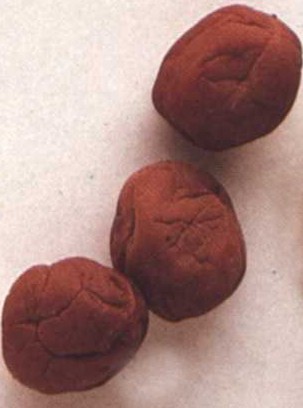 Japanese salted and pickled plums that are available whole or puréed. They are used as a flavouring in savoury drinks and vinegar. The puréed plums and the vinegar can be used in stir-fry dishes. The whole plums can be boiled with rice or sliced into stir-fried vegetables.
Low-fat. High in vitamin C.
© 1986 Colin Spencer. All rights reserved.