Appears in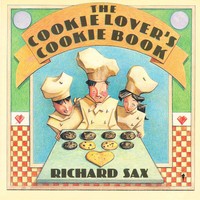 Getting Started Read through the recipe, making sure you have everything you'll need.
Take out the butter and eggs ahead This brings them to room temperature for easy creaming. (And always use real butter.)
Get Organized Assembling all your ingredients before you begin is a big help. The recipes in this book were written to make most efficient use of your time, so follow the instructions in order.
Preparing Cookie Sheets Nonstick baking sheets work well for cookies as they don't need to be greased (or buttered and floured) at all. If the finish is slightly worn, rub the sheet with a light coating of butter or shortening. Regular baking sheets are fine, too—but avoid heavy black steel sheets, which can overbrown the bottoms before the cookies have baked through
If You Don't Own Enough Baking Sheets No problem. Just butter (or butter and flour, according to the recipe) a double thickness of aluminum foil for each sheet you need. Place or spoon the cookie dough on the foil. Then, once a cookie sheet is free, just slide the sheet carefully under the foil and bake as usual.