Appears in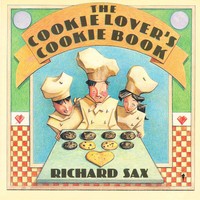 Be Prepared Set out cooling racks as soon as the cookies go into the oven. (If the cookies are especially crumbly, or if they're going to be iced, place the racks over sheets of wax paper for easy cleanup). Large, sturdy wire racks are best; they'll hold a big batch without crowding.
For Even Cooling Most cookies should be transferred to racks as soon as they come out of the oven, so they become crisp; otherwise the steam they emit as they cool will make them soggy. (Some recipes indicate otherwise, as for cookies that are too delicate to handle when just out of the oven; follow instructions for handling of these carefully.) Be sure to place them on the racks in a single layer.
Once Cooled Completely, cookies can be overlapped to save space, or transferred to a platter, or to a cookie jar or tins for storage.