Appears in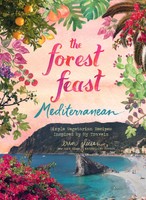 On a fun night in Barcelona, we went pintxos bar-hopping. Originating in northern Spain, pintxos (in Basque) or pinchos (in Spanish) are appetizers on long toothpicks. In the Poble Sec neighborhood, our favorite stop was the very crowded La Tasqueta de Blai. There are trays and trays of pintxos all along the bar, and you just grab the ones you want and return to your table. Most were about 1 euro, but some were more, depending on the ingredients. You keep track of your toothpicks (pricier ones had different colored toothpicks), and they charge you by counting them at the end.
Make your own pintxos at home by piling ingredients on top of sliced baguette. Here are some flavor combinations inspired by what we tasted in Spain.
© 2019 All rights reserved. Published by Abrams Books.