Appears in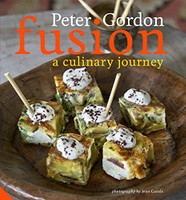 Of all the South-East Asian countries in which I found myself backpacking as a 23-year-old, it was Malaysia that had the biggest impact on me foodwise.
It was my culinary favourite. Previously, I had really enjoyed eating my way through the various regional cuisines of Indonesia, from the subtle, spicy food of Hindu Bali to the fiery chilli dishes of predominantly Muslim Java and Sumatra. Indonesia is an enormous archipelago of over 17,500 islands with over 230 million people living on them. Within this Islamic republic there are hundreds of ethnic groups with varying religious beliefs from Animism through to Hinduism, Buddhism, Christianity and Islam, but to a certain degree, they all seem to stay quite distinct from each other when it comes to their diet. Like Indonesia, Malaysia is a Muslim nation. The bulk of its population is Islamic Malaysian, the remainder being made up of people of Chinese origin with Buddhist beliefs, various Christian minorities and Indians who regard themselves as Hindu - although these various peoples, as in the rest of the world, can be of different faiths. Geographically, Malaysia is made up of two territories: Peninsula Malaysia (or West Malaysia) and Eastern Malaysia, which is in the north of a massive island known more commonly as Borneo. This area, which shares borders with Brunei and Indonesian Kalamantan, contains the states of Sarawak and Sabah. Altogether, Malaysia is a country of over 27 million people, who inhabit some of the most beautiful land in the world and who enjoy an amazing variety of cuisines.
Whilst quite distinct in themselves, occasionally these various cuisines have come together, such as in the Peranakan or Nonya cuisine that is based around Malacca and Penang. Early Chinese settlers who arrived in these areas (and also in what is now known as Singapore) intermarried with local Malays. This new 'race' became known as Peranakan. Nonya is an endearing term that means auntie or Madame, and has become synonymous with the local cuisine which is in itself a blend of both Chinese and Malaysian kitchens. This came about as the new migrants had to adapt their repertoire to the new ingredients they discovered as well as making do when they could no longer source customary ingredients. What came out of this fusion is a cuisine that brings together key Malaysian ingredients in often non-traditional Malaysian ways. Candlenuts are used to thicken and flavour sauces and curries (they must be cooked as they can be toxic); coconut milk is used to temper the astringency of tamarind; pandan leaves and laksa leaves are used for subtle flavouring; galangal gives heat and aroma to foods; kaffir lime leaves add citrus notes; and jicama (also known as yam bean) gives crunch. It could be said that this cuisine encompasses those of Thailand, China and Malaysia and indeed that's what I came to appreciate. It was in Penang that I first ate laksa asam, which is a spicy noodle soup made sour with the addition of lots of tamarind, and although I'd eaten laksa before in Australia, this one was memorable for its sourness. When I travelled down into Singapore I was served the more familiar laksa lemak - a coconut-based broth. Both were nonya dishes, both were quite different.
My travels were confined to the peninsula as I hitchhiked down from Penang (an island just off the north-west coast), through the towns of Ipoh and Kuala Lumpur towards Singapore, then back up through the centre to the Perhentian islands off the north-east coast. In my backpacking days, I had to travel between towns which had American Express offices as it was here I would collect my money for living. This sometimes meant that I would be travelling with little or no money on me, depending on how I'd budgeted and made my cash stretch. The most memorable time I actually ran out of cash was on a bus ride from Jakarta in Java to Bulckittingi in Sumatra, which is where I spent New Year's Eve in 1985. This bus ride took three days, and it involved crossing the equator, but the reason I ran out of cash was that I'd had my wallet emptied by the guy who ran the hostel I'd been staying at in Jakarta. In one year of backpacking, that was the only time I ever had anything stolen, and now looking back at it, it seems simply part of the experience. At times when I'd run out of money I would turn to hitchhiking to get around and it was surprisingly easy to get a ride - I think the sight of a white guy on the side of the road was quite intriguing. Occasionally, I'd find myself stranded for a day or so in a place that wasn't particularly Westerner-friendly (Udorn Thani in north-east Thailand was memorably hostile - but that was back in 1986). Worse than that though, were several days when I had to go hungry, unless scrounging food off other travellers or picking wild fruit, as I literally had no money. It probably seems unbelievable that a 'comparatively rich' Western tourist had so little cash on him he couldn't eat in this part of the world, but it happened to me a few times, and the food in Malaysia being so amazing it was heartbreaking! I kept a diary for most of my year's travels and the following are extracts from the travel journals I wrote in Malaysia and Singapore. Bear in mind that I was 23 at the time and I was experiencing the ingredients, smells and sights, and sheer wonder of Asia for the first time, eyes wide with awe and excitement.
On 14 January 1986 I boarded a boat in Indonesian Sumatra bound for Malaysian Penang. Efficient boat-leaves on time too - Malaysian not Indonesian. Leave Sumatra to tunes of Eurythmics on Walkman and lightning on horizon.
15/01 No breakfast on boat as no Malaysian cash. Suffering from diarrhoea. Georgetown seems a really nice place-lots of ice cold drinks - drink heaps - especially soy milk without sugar. Have curried veggies, egg and rice for lunch. Visit tourist office, walk to Blue Bus station (steamed pork buns and veggie dim sum along the way) and go to Batu Ferringhi - tourist mecca of eight international hotels - find place in village with Chinese people (Ang and Ung). Huge bed and mosquito net. Eat sour laksa soup with fat rice noodles - spicy - like Indonesian bakso.
16/01 Up for two roti canai (pronounced chanai) - Indian-style thin bread patties (oil, flour, egg, water) with veggie curry sauce (dahl). Go to beach with local guy Zul and others - lazy day watching fat tourists being lazy and parasailing.
17/01 Quiet day and night - go to fishing village during day - long walk back. Last night here.
18/01 Go to Georgetown, post parcel of things I bought on Nias Island (Indonesia) back to Wanganui and it uses up 'all' my money, now not enough to catch bus to Kuala Lumpur (called KL). Stay in New China Hotel dormitory for £5.50. Zul shouts me dinner at 4 a.m. of Horlicks and roti canai.
19/01 Hitchhike Georgetown, Butterworth, Ipoh. Too hot for hitching - some rain. One sweet bread for breakfast, get to Butterworth (on bus) and start hitching, walk 1½ hours before first ride, beaten up Mercedes truck. Indian driver - good guy, so bloody hot and too hungry to be hungry. Next ride in air-conditioned Mercedes saloon with Malaysian guy - wowsy! Get ride to Ipoh, can finally afford a 70 cent noodle soup. Shower at Zul's parents' house. Go to city - hang around with his friends - stay at his friend's place - noodles in chicken booster tasting broth for dinner - sleep like a rock.
20/01 Hitch Ipoh to KL. Hot again. Farewell to Zek, walk one hour before I get a ride in Malaysian's Cortina - he seems nervous to pick up hitchhikers. Get ⅓ way to KL - next ride only 10 minutes later, in Government truck with no load and a super aware Indian Driver - talks about politics a lot - interesting - have had no breakfast - get to KL just after midday. Yong (52) grabs me and escorts me to a Coca Cola - the best ever - cold! Then to bus station to dump rucksack and shouts me mie goring (fried noodles) for lunch. Then to Amex office to get traveller's cheques. Now he asks me for M£220 loan to pay for repairs to his Volvo (he owns 5 cars, a plywood business and has 2 servants...) - a bit suss and he gets angry - says I don't trust him even though he has said I can go with him and his family to Singapore and have Chinese New Year with them. Anyway, he tells me to wait at the bus station and he'll come get me later. He never comes back - glad - saves hassles. Eat an amazing dessert called es kacang (iced peanut) made from shaved ice, boiled peanuts, lumps of jelly and colouring and reduced milk from a can - delicious. Stay at Leng Nam Hotel, £15 a night (expensive - mahal), go to laundromat, heaven. Duck and noodles for dinner. Chinatown market, good clothes but expensive. 21/01 Three Chinese custard tarts for breakfast. Walk to museum - great place, everything's there. Roti canai for lunch, go to the Batu caves - amazing - a place of Indian worship. Indian/Muslim dinner, hair cut £4.50 - look like a marine. Go to movies to see Cocoon - some trashy American movie about extra terrestrials who give eternal life to a group of oldies - Baarf!! A pineapple and watermelon juice for supper.
22/01 KL-Singapore, fine and humid. Bus KL-Malacca, then on to Singapore. They ask me at customs if I'm in the army due to my hair cut. Stay at Simms Guest House £4 first night, then £3 after. Food market is excellent, in car park building. Singapore laksa is yellow with turmeric and made with thin vermicelli noodles. Sleep on mattress on floor.
23/01 Fine/warm. Shopping day: yellow and black checked trousers, leather sandals, a camera lens, 6 cassettes (2 x Jean Michel Jarre in China, Prince, Simple Minds, Bowie, Jon and Vangelis). Lots of walking, 2 books Moby Dick and Huckleberry Finn. Visit temple of 1000 lights (Buddhist), give up trying to find Bugis Street. See Indian temples, GPO is fairly lavish. Passionfruit and peach yoghurt for lunch. Indian breakfast. 10 p.m. bus to KL. 25/01 Arrive youth hostel 6.30 a.m., sleep on steps till open with a Swiss guy, Laurent. Tonight Thaipusam festival starts at Batu Caves so hostel closing between midnight and 5 p.m. Hindu festival whereby people who have made promises to the gods must now pay them back. This includes lots of piercing their tongues, cheeks, lips, etc., they carry large ornaments, etc. hung from hooks onto their bodies. I'm tired.
26/01 Full moon. Up at 5.30 a.m. Laurent and I take bus to Caves - thousands and thousands of people, music, drums especially, flutes, colour, incense. Coconuts thrown and if broken in half they'll bring good luck. Statues drenched in coconut milk. Kavadis are the people who carry the huge spear-holding and hook-holding heads/ body enclosures. They walk up the 250+ steps and still in a trance they are relieved of their burden. (They start at the river where they're first pierced.) Women and a few children also carry these metal contraptions. Monkeys all the way up the steps to the caves. Lots of noise and chaos. Many peacock feathers, bells, tinsel paper, statues used to decorate the headsets, hand pieces, etc. People have either hooks in their backs/bellies, some suspending limes, some leaves. Really emotional time, especially this early in the morning. At the time the spears are removed a friend or 'priest' would take a mouthful of cold 'drink' and putting his lips close to the devotees he would spurt it into the others and at the same time remove the spear. A few fires in the cave where people would toss camphor incense cubes and smashed coconuts. Whole coconuts tossed in, which explode like bombs. As the sun rises birds high up in the caves start swirling around - just incredible. Down on the flats, below the caves, there is a real carnival atmosphere - hand-powered Ferris-wheels, merry-go-rounds. Hare Krishna devotees spreading the word, yoga devotees likewise. Many food stalls, especially Indian sweet cakes and nuts. Roti canai, poppadoms, mie goring, etc. So many people, what an amazing atmosphere, hustle bustle, push-push.
27/01 KL to Kuala Lipis. Overcast, fine. Miss the bus to Lipis by 30 seconds! Laurent and I take the next one. Lipis is nice and cool, not a lot to do except jungle treks and River tours. We buy tinned curried fish, kaya (coconut and egg 'jam') and shrimp sambal and 2 loaves wholemeal bread and pig out for lunch. They say Kuala Lipis is cowboy country!
Saturday 1 February 1986, I took a boat from Kota Bahru in the north-east over to the uninhabited island of Pulau Perhentian Besar, hoping to stay at the government-run bungalows that I'd read about in a guide book.
Unfortunately for me, the bungalows were closed as the manager had had to go to KL for a funeral. Luckily for me, there were five Malaysian students on board and they invited me to camp with them - which was just as well, as although I'd brought enough food for four days, I hadn't included a tent or cooking equipment. So I camped out with Sani, Kamil (Rambo), Syed (Arab), Nik and Sam as they awaited exam results. They cooked the first night's meal which included coconut fresh off the palm tree, baby cuttlefish cooked two ways, fried baby fish, a casserole of ikan bilis (tiny fish), chilli and soy, rice and coconut milk. Over the wonderful days that followed we saw a huge turtle just off the jetty and stingrays (we caught and ate one of the latter - delicious), witnessed flying squirrels in the island's interior and a man from the neighbouring island encouraging his big monkey to collect older coconuts from the palms to make copra. We caught and ate tons of fish, swam lots and took in the stars, the blue skies and the crystal clear water. It really was a paradise.
On 5 February we were picked up by a boat and we headed back to the mainland and then to an army camp where Syed's father was based resettling Vietnamese refugees. Here we ate noodles, pulu spring rolls and drank tea before heading to the guys' home village, called Kampung Pau. Over the next four days I found myself living with them and their families, playing soccer, kite flying, partaking of midnight feasts of barbecued chicken - even having a duck killed in my honour which was then dutifully rubbed with fresh turmeric, ginger, garlic, sugar and salt before being barbecued and basted with soy and vinegar. It was the most amazing meal I'd ever had, the environs contributing to its taste as much as the ingredients, I guess. Nik's cousin Noh came around during this time and took us out for drives in her car to the beach and forests and I really felt I'd come to experience a side of Malaysia that simple backpacking wouldn't have allowed me. So it was with real sadness that I drove Noh's car to the border with Thailand at Ratu Panjang on 9 February, said my farewells to Nik, Noh and their friends and walked across the bridge to Sungei Golok in Thailand.
Malaysia - its people, its lands and its unique culture will always occupy a special place in my mind which is at one and the same time the consciousness of a well-travelled, middle-aged man and the impressionable awareness of that 23-year-old backpacker. Its food is still an inspiration to me.
© 2010 Peter Gordon. All rights reserved.