Appears in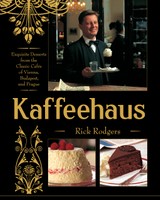 After trying every spray coating under the sun, both plain and with flour, I've come to the conclusion that nothing beats good old-fashioned butter with a dusting of either flour or dried bread crumbs. This is especially true of fluted tube pans, which usually strike fear into the hearts of bakers: will the cake unmold without breaking?
To butter cake pans, use well-softened (but not melted) butter and a round-bristled brush. Be sure that the pan is evenly coated, particularly in the grooves of a Gugelhupf or fluted tube mold. Sprinkle the inside of the pan with about 3 tablespoons of all-purpose flour or dried unflavored bread crumbs, turning the pan to give an even coating. Rap the pan over a garbage can to remove the excess flour or crumbs. After the cake is baked, let it cool on a wire rack for 5 minutes (10 minutes for a tube pan), so the cake can cool and contract away from the pan, making it easier to unmold.
© 2002 All rights reserved. Published by Echo Point.