Appears in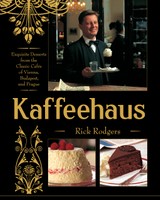 Properly chopped chocolate will ensure smooth and speedy melting. As a rule of thumb, remember that the greater the surface area, the more uniform the melt. Therefore, it is easier to control the melting of finely chopped chocolate in the top of a double boiler than in a small bowl in the microwave oven.
Chocolate should be chopped with a large chef's knife into ¼-inch squares, as uniformly as possible. Use a dry, odor-free cutting surface. (You really should have at least two cutting boards in your kitchen—one reserved for chopping chocolate, dried fruit, and nuts for baking, and the other for savory ingredients like garlic and herbs.) Do not chop chocolate in the food processor, as it may melt from the resulting friction between blade and bowl.
© 2002 All rights reserved. Published by Echo Point.