Appears in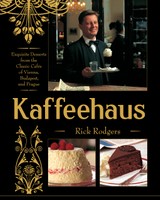 Many European bakers and American baking professionals prefer compressed (also called fresh or cake) yeast. It dissolves easily in cool water, and it has a bit more rising power than dry yeast, as well as a milder, less "yeasty" flavor. My market carries the 2-ounce cubes, and I use that as my standard, but fresh yeast is also available in smaller 0.6-ounce cubes. When the measurement is one-third cube, it means one third of a 2-ounce, not a 0.6-ounce, cube. It should be smooth and evenly pale; discard any hard, discolored fresh yeast. However, it is only reliably avaliable during holiday seasons so I give substitute measurements for active dry yeast.
Active dry yeast is available in ¼-ounce envelopes, usually in strips of three, and in tinted jars. You can buy dry yeast (do not confuse it with nutritional or brewer's yeast) in bulk at natural food stores, but unless it is stored in the refrigerated section or freezer, pass it up. Dry yeast should be dissolved in warm (105° to 115°F) liquid to dissolve the protective coating on the tiny capsules of yeast. Use an instant-read thermometer to gauge the temperature until you get used to testing by touch.
If you want to use instant yeast (which is really the same thing as fast-acting or bread machine yeast), there are a few caveats. Instant yeast is stronger than active dry yeast. The biggest issue is that it really isn't formulated for the rich, sweet doughs in this book and works best with "lean" bread doughs without eggs, butter, and sugar. Sweet dough made with instant yeast takes a much longer time to rise. My advice is to stick to active dry or compressed yeast.
No matter what yeast you use, keep the temperature of the liquid in mind. If the water is ice-cold, the capsules won't dissolve as well, and temperatures above 140°F will kill any baking yeast.
To proof yeast (test its potency), dissolve a pinch of yeast with a pinch of sugar in ¼ cup of warm liquid. Let stand 5 minutes; if there is discernible action, either a fizzing sound or bubbling (not all yeast will foam when active), the yeast is potent. You can use this liquid in the recipe, if you wish. Frankly, I never proof my yeast, because I buy it fresh as needed, store it properly, and pay strict attention to the expiration date.
Store yeast in the refrigerator or freezer. Active dry yeast can be frozen for up to a year (fresh yeast doesn't freeze well). However, pay attention to the use-by date on the package, as refrigerated yeast, especially fresh yeast, quickly loses its strength after that date. Leftover dry yeast should be stored in an airtight container, and fresh yeast should be tightly wrapped in plastic, with the expiration date marked on the wrapping.
Here are some common equivalents for fresh and dry yeast:
One ¼-ounce envelope of active dry yeast equals 2¼ teaspoons of fresh yeast
One 2-ounce cube of fresh yeast equals three ¼-ounce envelopes of active dry yeast
One third of a 2-ounce cube of fresh yeast equals one ¼-ounce envelope of active dry yeast
One 0.6-ounce cube of fresh yeast equals one ¼-ounce envelope of active dry yeast
© 2002 All rights reserved. Published by Echo Point.