Appears in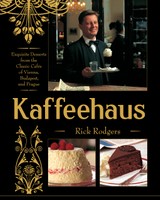 Small amounts of ingredients are given in teaspoons and tablespoons, up to 3 tablespoons.
All liquids, such as milk, water, and oil, are measured by volume.
Semi-solids, such as sour cream, farmer's cheese, and preserves, are measured by weight.
Corn syrup can be substituted with glucose or golden syrup.
Look for temperature conversions from Fahrenheit to Celsius online.