Appears in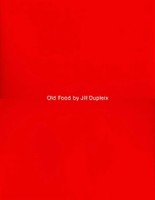 Don't you just love 'em?
The long, spindly ones like tree roots, the creamy fat ones like baby's knees, the tiny plump ones like eggs in a nest, and the huge nobbly ones like old men's noses.
Don't you just adore them mashed with a little butter and hot milk, roasted with rosemary and garlic,
boiled and tossed with fresh mint in a warm potato salad,
baked with blue cheese until crisp, brown and bubbling,
cooked slowly with a spoonful of duck fat,
finely sliced and roasted into paper-thin crisps,
baked into an edible crust on luscious stews,
formed into soft pillows of potato gnocchi and tossed with sage leaves frizzled in butter,
layered with big, fat anchovy fillets and baked until steaming,
fried in thick slices into a Spanish tortilla,
teamed with sweet onion,
whipped into soft nuts of salt cod and fried until crisp and golden,
puréed with leeks into a velvety vichyssoise soup,
spiced with mustard seeds and pan-fried with cauliflower,
baked in the oven just covered with rich chicken broth,
sandwiched with winter truffles and served with Champagne,
mashed under grilled sausages and crisp-fried onion rings,
tossed while steaming hot into a sharp vinaigrette and served with warm poached chicken,
cooked long and slow into a buttery French pommes fondantes,
grated and fried into golden pancakes,
mashed with green onions into an Irish colcannon, or just plain boiled, and eaten with a little dob of butter?
Or a large dob of caviar.
Potatoes make me want to stay home for tea, help myself to seconds, drink more wine, turn up the music,
and write really long sentences.
Potatoes should only taste of themselves, or better.
Avoid them only when they are over-irrigated and tasteless,
Or when they turn a toxic solanine green before you can get close enough to cook them.
Or when they are piped into fancy shapes and stiffened with egg yolk, or stuffed with cheap cheese and tasting of silver foil.
A good, well-flavoured, well-cooked potato is one of the new luxuries of the world.
You can live without them, but only if you really, really, really like rice.
© 1998 All rights reserved. Published by Murdoch Books.