Appears in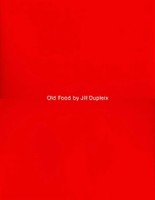 Vegetables are revolting.
No longer content to be set on the side of meat, they have taken centre stage.
Think about what vegetable you would like for dinner, rather than what meat.
Then grill eggplant (aubergine), zucchini, red, green and yellow peppers (capsicums), brushed with herbed olive oil. Roast beetroot, potatoes, sweet potatoes, pumpkin, carrots, parsnips.
Boil artichokes, asparagus, beans, peas, cabbages, cauliflower.
Fry eggplant, zucchini, potatoes and parsnip, cut very finely into vegetable chips.
Steam Chinese cabbage, cauliflower, sweet corn and broccoli, and serve drizzled with a little soy sauce and sesame oil. Mash celeriac, pumpkin, potato, parsnip and carrot with butter, a little cream, and nutmeg.
Or just eat fennel, mushrooms, radishes, asparagus and carrots raw, finely sliced and tossed in red wine vinegar, extra virgin olive oil, salt, pepper and chopped parsley.
We should be able to get home any night of the week, put a frypan on the stove, add olive oil and garlic, and then look in the refrigerator to decide what to cook,
At the very least, add finely diced, peeled potato, pumpkin and twigs of fresh rosemary and gently fry until vegetables are crisp and golden.
Eat the roots, stems and leaves of vegetables, not just the pretty part, (But not the leaves of tomato, rhubarb and potato plants, we don't need to lose another good cook.)
And don't laugh at funny coloured vegetables: until the Dutch started breeding carrots for colour and sweetness in the seventeenth century, all carrots were purple.
The future of our food supply depends on horticultural and agricultural diversity - the more limited the gene pool, the more susceptible the food supply is to environmental change and new disease: so eat lots of different vegetables.
But don't eat vegetables because they are good for you.
Nor because they leave you feeling satisfied but not weighed down.
Nor even because they are so easy to cook into a variety of seductive dinners.
Eat them for one reason alone.
Because they're gorgeous.
© 1998 All rights reserved. Published by Murdoch Books.