Appears in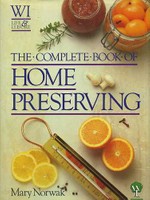 It is possible to freeze unbaked bread and buns for up to two weeks, but proving after freezing takes a long time, and the final texture may be heavier. If unbaked dough is frozen, it should be allowed to prove once, and either shaped for baking or kept in bulk if storage in this form is easier. Brush the surface with a little olive oil or unsalted melted butter to prevent toughening of the crust, and add a little extra sugar to sweet mixtures.
The dough should be thawed in a warm place quickly. Speed will help to give a light textured loaf. After thawing the dough can be shaped and proved again before baking.
© 1978 Mary Norwak estate. All rights reserved.