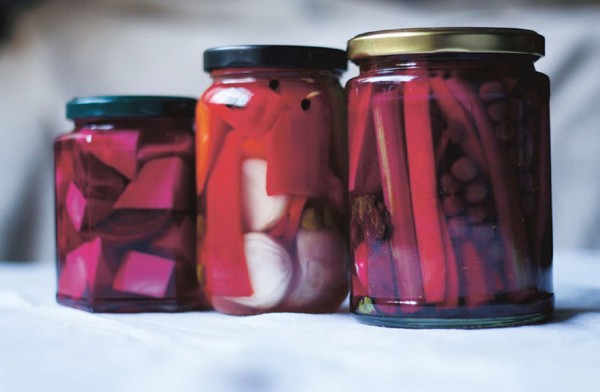 Ottoman pickles can be made to store, bringing a glint of fairground colour to the larder, or made a day or so in advance, using less vinegar: either way the vegetables are eaten cold and they're crunchy and delicious. They enliven any cold collation: try them in sandwiches, with salads and cheese, or as a simple meze, with raki. Pickles are also traditionally eaten with fasulye.
In Istanbul, people go to pickle shops for a glass of pickling juice: very healthy.
© 2016 All rights reserved. Published by Argonaut Books.