It's best to prepare the decorative lime cups before slicing the fish. Barely trim both ends of each lime—just enough to keep the fruit from wobbling when you stand it up. Slice each lime ¾ inch from each cut edge. The two end pieces from each lime will be fashioned into cups; the middle section of each lime can be used for some other purpose. Scoop out the fruit from the end sections, being careful not to poke holes through the skin. I find a grapefruit knife helpful in tracing the inner circumference of the skin but then I use a teaspoon and/or my fingers to scoop out the pulp. Squeeze the pulp from the limes to extract 1 tablespoon of juice. Mix this juice with the soy sauce, cover, and set aside. Turn the lime cups upside down to let them drain while you prepare the fish. A simple dipping sauce made from 1 tablespoon of lime juice and 3–4 tablespoons of soy sauce can be mixed and served later in small dipping dishes, too.
Gently pat the tuna with paper towels to absorb any liquid and place the block of fish on a clean, dry cutting board. With a sharp, long-bladed knife, slice the tuna into ¼-inch-thick slices. Don't saw back and forth with your knife; use smooth drawing strokes. Arrange the slices, domino style, on flat glass plates. In Japan, the numbers 1, 3, and 4 are inappropriate for serving sashimi since each of those numbers represents an unfortunate culinary pun on killing and death. It's best to figure on five, six, or seven slices per person when serving sliced fish.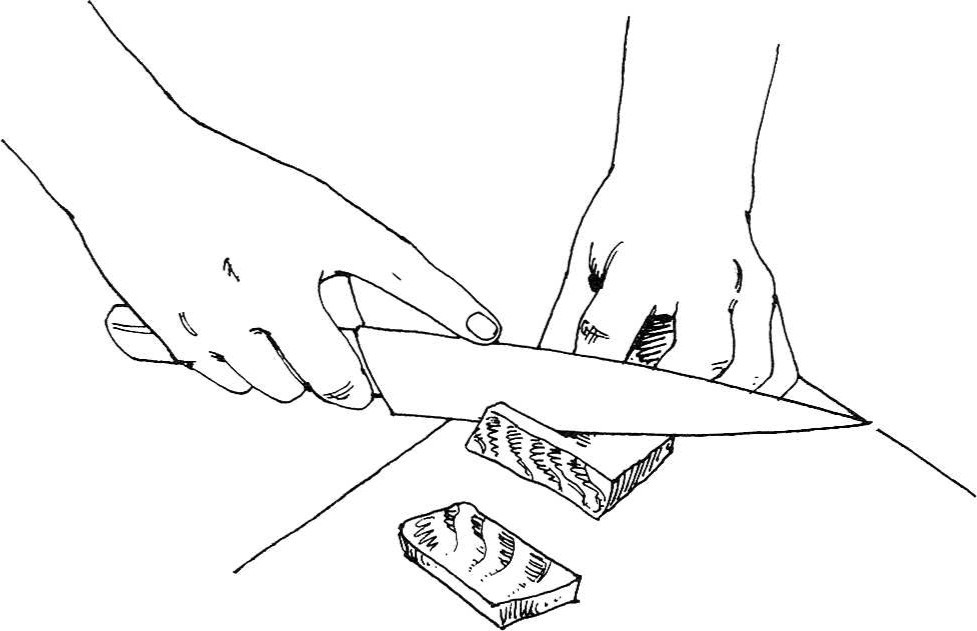 In a small bowl, mix the horseradish powder with the cold water and stir to make a thick paste. Divide this paste into four to six portions and shape each into a little mound. Place one mound of horseradish in the center of each lime cup, or directly on the plate with the fish. Pour some of the lime and soy mixture that had been set aside into each of the lime cups or divide among individual dipping dishes. Each person stirs horseradish into the dipping mixture to taste. Each slice of fish is briefly swished through the sauce before being eaten.