Cut the nori in half lengthways.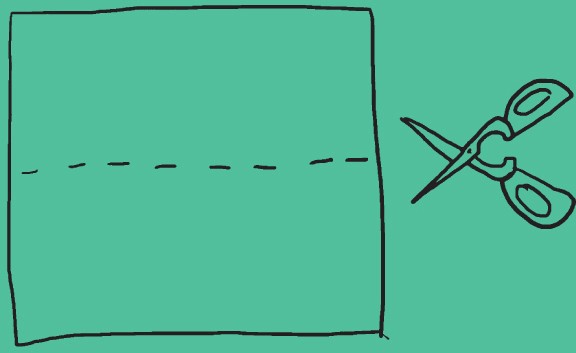 Hold the nori in the palm of your hand and place the rice on lower third of the nori.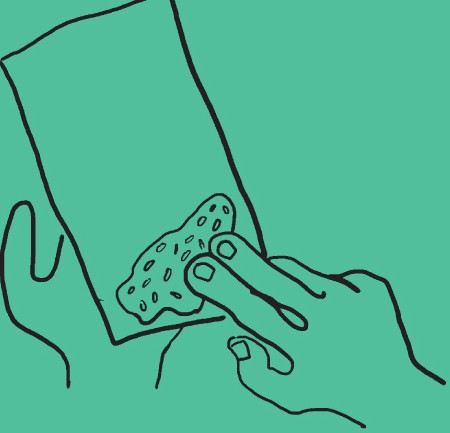 Add your toppings.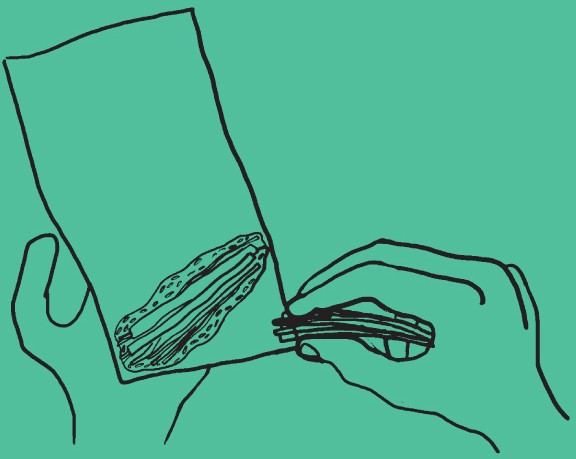 Pull the right corner with your free hand to start rolling into a cone.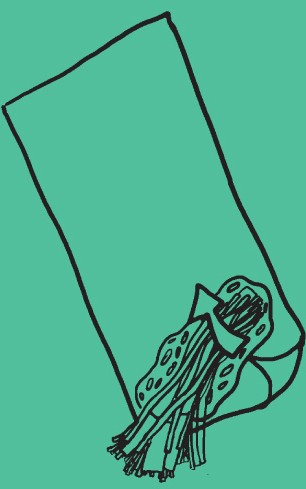 Continue rolling at a slight angle.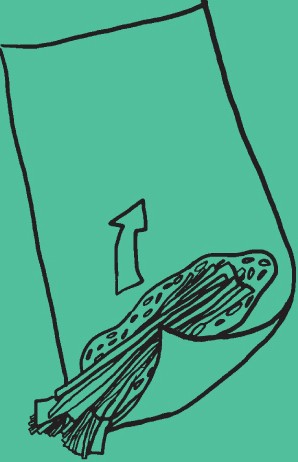 Roll over all the way and wet the right corner underneath to seal.