Place 1 tablespoon of filling in the wrapper.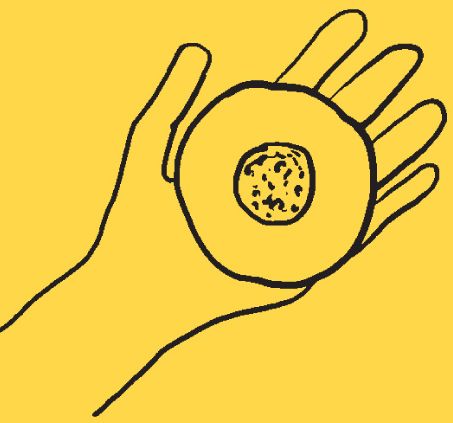 Wet the outer edge of wrapper with water using your finger.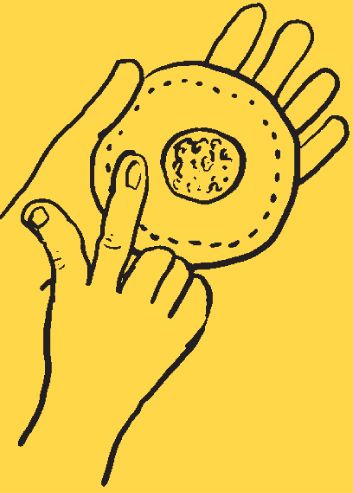 Fold over and pinch in the middle with one hand. Place the index finger of your other hand in one side of the wrapper and the thumb outside to begin pleating.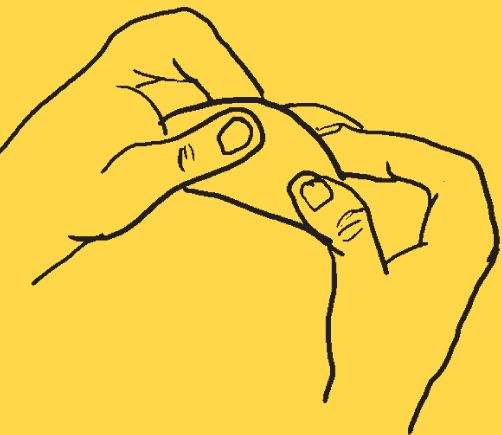 Bring a pleat over the front of your thumb, pull your thumb away and press the fold into the back wrapper. Remember that only the front is pleated and pressed towards the back. Make 3 pleats on each side of the wrapper, with the pleats going towards the middle.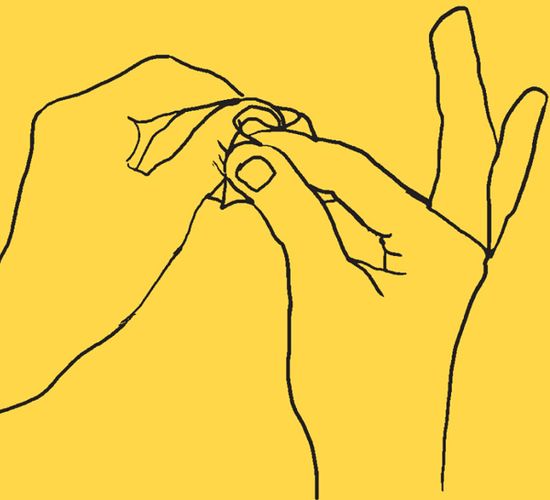 The gyoza should sit upright with flat bottoms, curved like a crescent.