Season
Heat until screaming hot!
Once it turns purple and blue, remove from heat and let it cool.
Rub oil all over the surface (use lots of paper towels). Heat again until smoking, then cool down.
A well-seasoned wok makes wok hey (AKA – 'the breath of the wok') as it infuses your food with smoky aromas.
Technique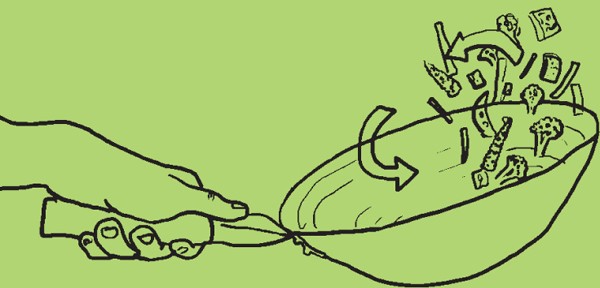 Jerk the wok back and forth on the heat, or use two long spoons to stir quickly!
Do Heat the wok first, then swirl the oil in.
Prep all ingredients on a tray before cooking.
Cook your meat, fish or tofu first, remove, and then stir-fry vegetables.
Add the sauce last.
Don't Add too much oil at once – gradually add as needed.
Fry ginger and garlic over high heat – keep heat low otherwise they will burn.
Put too much food in – cook two batches if necessary.