Appears in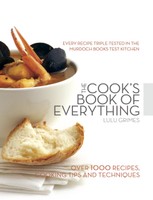 Ingredients
2 egg yolks
2 tablespoons lemon juice
1 teaspoon dijon mustard
185 ml (6 fl oz/¾ cup) olive oil
Method
Start with the ingredients at room temperature. Beat the egg yolks with 1 tablespoon lemon juice and the mustard in a deep bowl.
Add a drop of oil to the egg mixture and blend with a whisk until light and creamy. Repeat, then continue to add the oil, drop by drop, until an emulsion is formed.
As the mixture thickens and becomes pale and glossy, add the oil faster, in a steady stream.
When all the oil has been added, add the rest of the lemon juice (and thin with 1 tablespoon water if preferred). Season with salt and white pepper. Store covered in the fridge for up to 4 days.
Alternatively, mix the egg yolks, mustard and lemon juice in a food processor for 10 seconds. With the motor running, add the oil in a slow, thin stream. Season to taste.