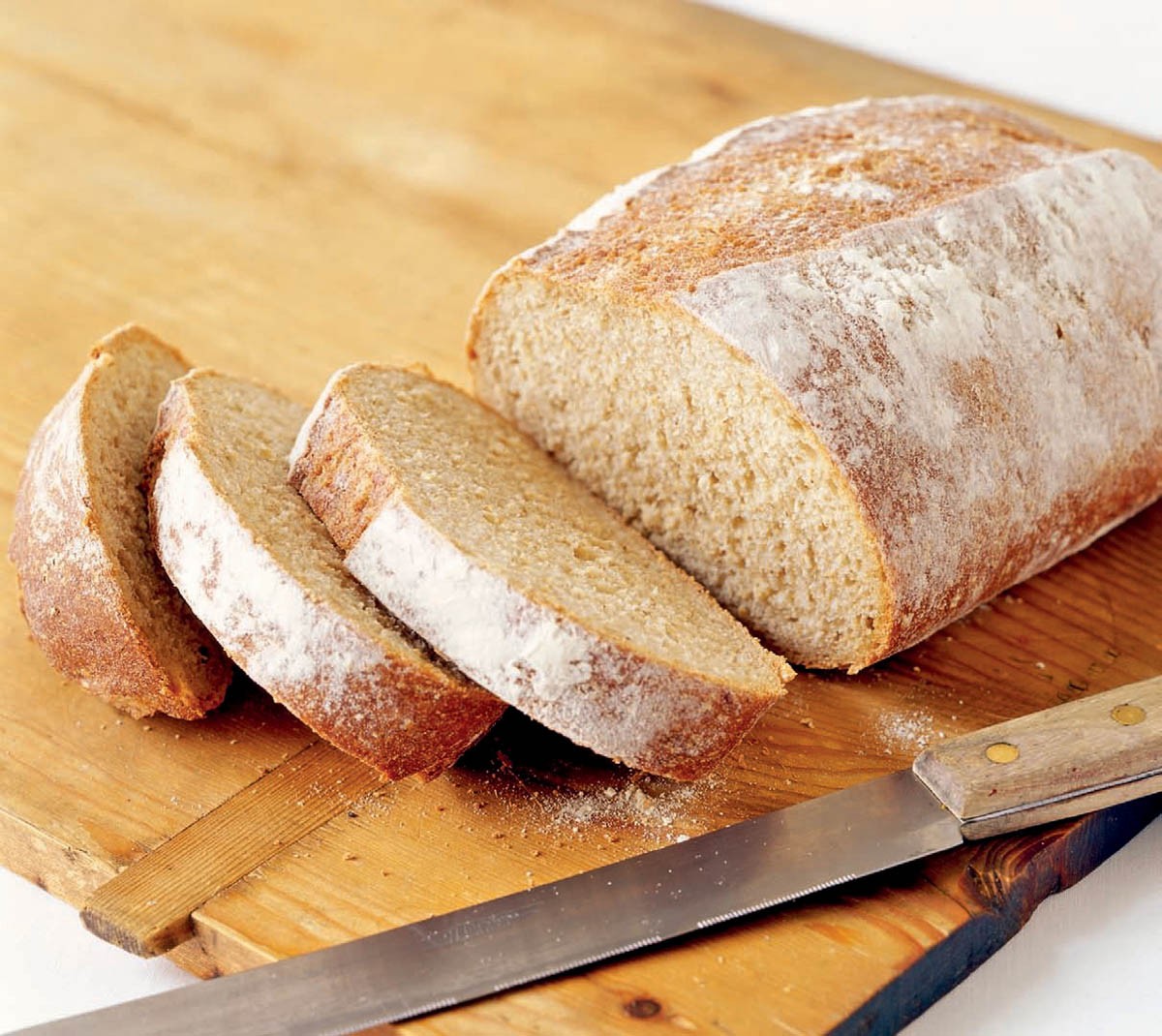 Appears in

Ingredients
Sourdough Starter
2 teaspoons dried yeast
1 teaspoon caster (superfine) sugar
200 g (7 oz/2 cups) rye flour
Bread Dough
100 g (3½ oz/1 cup) rye flour
550 g (1 lb 4 oz/4½ cups) unbleached plain (all-purpose) flour
45 g (1½ oz/¼ cup) soft brown sugar
3 teaspoons caraway seeds
2 teaspoons dried yeast, extra
60 ml (2 fl oz/¼ cup) oil
rye flour, extra, to sprinkle
Method
To make the starter, combine the yeast, sugar, rye flour and 435 ml (15¼ fl oz/1¾ cups) warm water in a bowl. Cover with plastic wrap and set aside overnight at room temperature to sour. For a stronger flavour, leave for up to 3 days.
Brush a large baking tray with oil or melted butter. To make the bread dough, combine the rye flour, 440 g (15½ oz/3½ cups) of the plain flour, sugar, caraway seeds and 2 teaspoons salt in a large bowl. Dissolve the yeast in 250 ml (9 fl oz/1 cup) warm water. Make a well in the centre of the dry ingredients and add the sourdough starter, dissolved yeast and oil. Mix, using a wooden spoon then your hands, until the dough forms a rough, slightly sticky ball, which leaves the side of the bowl. Add some of the remaining flour, if necessary — you may not need to use it all.
Turn onto a lightly floured work surface. Knead for 10 minutes, or until smooth and elastic. Incorporate the remaining flour, if needed. Place the dough in a large, lightly oiled bowl. Cover with plastic wrap or a damp tea towel and leave in a draught-free place for 45 minutes, or until well risen. Punch down and knead for 1 minute.
Divide the dough into two even-sized portions. Shape into round or oblong loaves and place on the baking tray. Sprinkle with rye flour and use the end of a wooden spoon handle to press holes 2 cm (¾ inch) deep in the top, or make three slashes. Cover the dough and leave in a draught-free place for 45 minutes, or until the dough is well risen.
Preheat the oven to 180°C (350°F/Gas 4). Sprinkle the loaves with a little extra flour. Bake for 40 minutes, or until golden and the bread sounds hollow when tapped on the base. Cool on a wire rack.