Appears in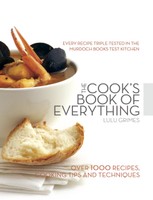 Ingredients
6 pears
360 g (12¾ oz/1⅔ cups) sugar
2 cinnamon sticks
2 cloves
6 scoops vanilla ice cream
250 ml (9 fl oz/1 cup) dark chocolate sauce
Method
Peel the pears, leaving the stalks attached. Slice a small piece off the base of each pear so it sits flat, then remove the core, using a small knife.
Use a saucepan large enough to hold all the pears or cook them in two batches. Put the sugar, cinnamon sticks and cloves in the pan along with 750 ml (26 fl oz/3 cups) water. Stir over low heat until the sugar dissolves, then bring the syrup to the boil. Add the pears and simmer for 10 minutes, or until tender. Remove the pears with a slotted spoon and leave to cool.
Put a scoop of ice cream on each plate and make a hollow in each scoop with the back of a spoon. Stand the pears in the hollow and coat with the chocolate sauce.