Appears in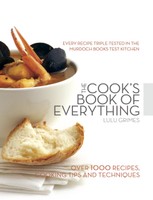 Ingredients
80 g (2 ¾ oz/⅓ cup) caster (superfine) sugar
60 ml (2 fl oz/¼ cup) cream
45 g (1½ oz) unsalted butter, chopped
2 teaspoons finely grated orange zest
2 tablespoons finely chopped mint
6 oranges, peeled and segmented
cream or mascarpone cheese, to serve
Method
Put the sugar and 60 ml (2 fl oz/¼ cup) water in a small saucepan over very low heat. Heat, shaking the pan occasionally, until the sugar dissolves (do not stir). Increase the heat, bring to the boil and cook until the sauce is deep golden.
Remove from the heat and gradually add the cream (the mixture will become lumpy and may spit, so be careful). Return to the heat and stir until the caramel dissolves. Add the butter, orange zest and mint and whisk until blended. Transfer to a bowl and refrigerate.
Preheat the grill (broiler) to hot. Arrange the orange segments slightly overlapping in a gratin or pie dish. Dot the top of the oranges with the caramel butter, then grill (broil) until the butter has melted. Serve with cream or mascarpone.