Appears in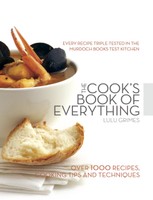 Ingredients
100 g (3½ oz) flaked almonds
165 g (5¾ oz/¾ cup) sugar
225 g (8 oz) plain sweet biscuits
100 g (3½ oz) unsalted butter, melted
Filling
250 g (9 oz) mascarpone cheese
250 g (9 oz) cream cheese, softened
400 ml (14 fl oz) tin sweetened condensed milk
90 g (3¼ oz/¼ cup) honey
310 ml (10¾ fl oz/1¼ cups) whipping cream
2 teaspoons ground cinnamon
Method
Preheat the oven to 150°C (300°F/Gas 2). To make the praline, spread the almonds on a foil-lined, greased baking tray. Put the sugar in a pan with 125 ml (4 fl oz/½ cup) water and stir over low heat until the sugar has dissolved. Bring to the boil, then simmer without stirring until the toffee is golden brown. Pour over the almonds, then set aside to cool and harden before breaking into pieces.
Lightly grease a 23 cm (9 inch) spring-form cake tin and line the base with baking paper. Reserve about half the praline and finely chop the rest with the biscuits in a food processor. Stir in the butter. Spoon the mixture into the tin and press firmly onto the base and up the side. Bake for 15 minutes, then leave to cool.
To make the filling, process the mascarpone and cream cheese in a food processor until soft and creamy. Add the condensed milk and honey. Whip the cream until soft peaks form and then fold into the cream cheese. Pour into the tin, sprinkle with cinnamon and swirl gently with a skewer. Freeze for several hours, or until firm. Decorate with the remaining praline.