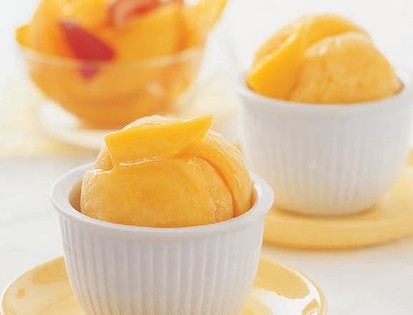 Appears in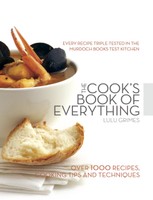 Ingredients
350 g (12 oz/½ cups) caster (superfine) sugar
125 ml (4 fl oz/½ cup) lime juice
5 mangoes, about 1.5 kg (3 lb 5 oz) (see Note)
Method
Put the sugar and 625 ml (21 fl oz/2½ cups) water in a saucepan. Stir over low heat until the sugar dissolves, then bring to the boil. Reduce to a simmer for 15 minutes, then stir in the lime juice.
Peel the mangoes and remove the flesh from the stones. Chop the flesh and place in a heatproof bowl. Add the syrup and leave to cool.
Put the mango mixture in a blender, blend until smooth, then pour into a metal tray and freeze for 1 hour. Return to the blender and blend until smooth. Pour back into the tray and return to the freezer. Repeat this twice more. For the final freezing, place in an airtight container and cover the sorbet with baking paper and lid. Allow the sorbet to soften slightly before serving.