Appears in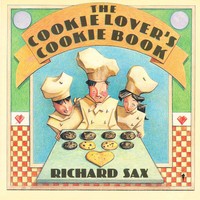 Method
Roll the pastry dough on a lightly floured surface to a thickness of 1/16 inch. With a 3-inch fluted round cutter, cut out rounds of dough and fit them into ungreased miniature (1¾-inch) muffin tins. Re-roll scraps of dough as necessary. Chill the pastry until firm, at least 30 minutes.
Impossibly Rich Chocolate Pudding: Melt the chocolate over hot water; set aside to cool slightly. In an electric mixer, beat the butter at medium speed until smooth and light. Very gradually add the beaten eggs, beating constantly until smooth. Gradually add the chocolate, beating until very smooth and shiny. Cool the mixture to room temperature. (Do not refrigerate at this point.)
Baking the Cookie Shells: Preheat the oven to 350°F. Prick the pastry gently with a fork. Bake until the pastry is lightly golden and baked through, pricking any air bubbles with a fork, 12 to 15 minutes. Cool the cookie shells completely, in their muffin tins, on a wire rack.
Assembly: When cool, carefully remove the pastry shells from the muffin tins. Spoon about 2 teaspoons of the chocolate pudding into each shell. If you're not serving the pudding cups right away, chill; then remove from the refrigerator about 30 minutes before serving to soften the filling. If you'd like to gild the lily, spoon a dab of vanilla-flavored whipped cream on each cup.