Appears in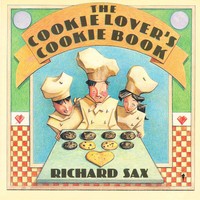 Ingredients
1 recipe Lemon-Cream Cheese Dough, or substitute 1¼ pounds of your favorite pie pastry dough
1 jar (12 ounces) thick cherry preserves
Confectioners' sugar
Method
Preheat the oven to 375°F. Roll half the dough on a lightly floured surface to a thickness of ⅛ inch (keep the remainder refrigerated). With a fluted round cutter, cut out 2½-inch rounds of dough. If, at any point, the dough becomes too soft to handle easily, refrigerate until firm. Roll the remaining dough, and reroll scraps.
Assembly: Moisten the rims of the rounds of dough with a finger dipped in cold water. Dab about ¼ teaspoon of jam on each round of dough, placing it slightly off center. Fold the dough over the jam, pressing the edges to seal. Transfer the turnovers to two lightly greased baking sheets.
Bake until lightly golden, about 15 minutes. Transfer to a baking sheet to cool. Serve at room temperature or slightly warm, sprinkled with confectioners' sugar.