Appears in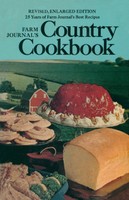 Method
Remove turkey from roasting pan. Pour drippings—fat and meat juices—into pint measuring cup. Skim off fat
Return 3 tblsp. fat and 3 tblsp. flour to roasting pan; blend thoroughly.
Cook slowly, stirring over low heat to brown fat and flour slightly.
Add water, milk or giblet broth to meat juices to make 2 c. liquid. Add to fat and flour.
Cook, stirring constantly, until smooth and thickened. Simmer about 5 minutes. Season.