Appears in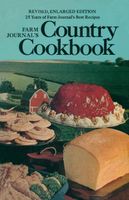 Ingredients
½ c. butter or regular margarine
¼ c. flour
2
Method
Melt butter; stir in flour, and blend.
Add milk, salt, pepper and mustard. Cook over low heat, stirring constantly, until smooth and thickened.
Add turkey, ham and oysters. Pour into greased 1½-qt. casserole. Arrange mashed potatoes around edge of casserole; sprinkle with paprika.
Bake in moderate oven (350°) 30 minutes.