Appears in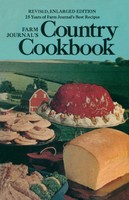 Method
Combine in top of double boiler 2 egg whites, 1½ c. sugar, 1½ tsp. light corn syrup, ⅓ c. orange juice and dash of salt. Beat 1 minute with electric or rotary hand beater.
Cook mixture over boiling water, beating constantly until mixture forms peaks (about 7 minutes).
Remove from heat. Add 1 tsp. grated orange peel, 8 marshmallows, cut in pieces, and enough yellow food color to tint delicately. Beat 1 or 2 minutes, until partially cooled.